The 5t

h

Annual NW Vintage Wedding Fair

Saturday, May 10th, 2014
11-12PM Private VIP Preview
12-3:30PM Gen Admin
Fremont Abbey
4272 Fremont Ave N, Seattle, WA 98103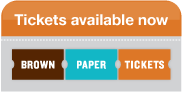 Previous Event Photos
In 2009 friends, business partners and vintage-lovers Rosemary Wagner (a wedding photographer), and Laurie Kearney (a bride to-be) had an idea. The two decided to create an event in 2010 that would bring inspiring, vintage-infused vendors together with vintage-loving couples to make planning a wedding that much simpler.
2010 NW Vintage Wedding Fair at Ghost Gallery
The NW Vintage Wedding Fair has grown from a boutique trunk show to become THE venue where all couples can find authentic vintage wedding treasures, nostalgic and handmade items, unique local vendors and oodles of inspiration all in one place.

Now i

n it's 5

th

year, couples will find the event dynamic and thriving, offering an array of vintage-styled wares, jewelry, services, favors, photographers and much more.
"Brides have always loved nostalgic details, but over the past decade we are seeing entire weddings designed with vintage looks. And WOW, couples are really doing some beautiful things to celebrate!" ~ R. Wagner
Who We Are...
Rosemary Wagner is a Seattle-based wedding photographer and the owner of Rosemary Photography.
Rosemary works to create personal, storytelling images that illuminate the beauty and individuality of people and their relationships.
Laurie Kearney is the founder & curator of Ghost Gallery, a unique gallery/boutique located in the Capitol Hill neighborhood of Seattle. She also curates and hosts off-site artistic events, bringing sophisticated & accessible art to more people via traditional and non-traditional venues.

Interested in Becoming a Vendor?
Please see our
Vendor Info page
for more information on how to apply for a space at our event. If interested in sponsoring, please see below:
Event Sponsorship and Advertising
Interested in becoming an event sponsor and/or blog advertiser? For detailed information, request a media packet - send an email to thevintageweddingfair@gmail{dot}com